Frequently Asked Questions
1) What can you give to Norge Gir?
It is important that the clothes are whole, clean and dry . Dirty and hollow clothes can not be resold as there is no system for washing and repairing the clothes before they are sorted out to the second-hand market.
Wet clothes must never be delivered for reuse as these mold in the bags and potentially also damage other clothes.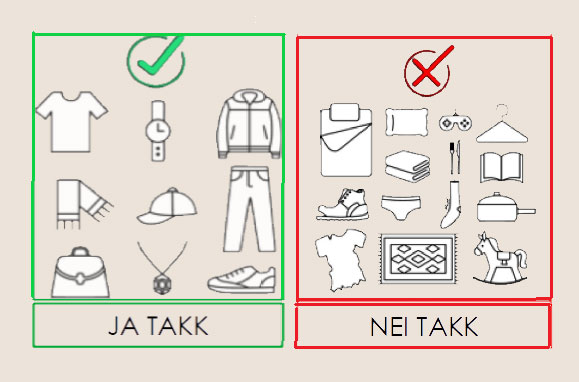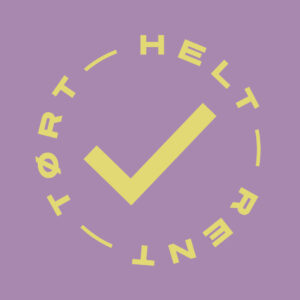 2) How often do we empty the container?
Normally we empty the container every week – but depending on the season and needs.
3) What does Norge Gir do with the money we get when the clothes are sold?
When all expenses for collecting the clothes have been paid, e.g. wages, vans, diesel, tolls and insurance, etc. – the remaining profit Norge Gir uses in the educational programs of DRH Norway to train Aid workers, mainly to India and Africa.
4) Who has given permission to place the container?
Normally it is the one who owns the land or rents it, e.g. the store manager where the container is located. It can also be the municipality if it is placed on municipal land. Container is ONLY placed with written agreement.
5) Does Norge Gir provide any second-hand shops nearby?
No, all clothes are exported without sorting, except garbage that is removed.
6) Who is the leader of Norge Gir?
Norge Gir is part of the Stiftelsen Den Reisende Høgskole and is registered in Øyer municipality. The Travel College Foundation is registered in the Norwegian Brønnøysund Register. CEO of Norge Gir Klesinnsamling is Jan Bjørke, with a permanent address at Hornsjø, Øyer.
7) What kind of organization is DRH Norway / Norge Gir?
DRH is an independent organization with no specific religious or political ties. The fundraiser is run by the school's students and teachers as part of the program, where participants are educated and in theory and practice, prepared for 6 months as aid workers and fight shoulder to shoulder with the poor in the world.
The clothing fundraiser help fund more development instructors to do this program. Together, we support sustainable development projects in Africa, Asia and Latin America.
8) What happens to the donated clothes?
After we have collected the clothes, we sell them to sorting centers abroad, where they decide which clothes can be used again and which should be recycled, which can be sold in Europe, and which are exported to Africa.
The simple reason is that the market in Norway is already far more used clothing than what can be sold in Norway, even though there is a need for collection. As Norge Gir, we are a small company compared to the others, and yet we sold 1.3 million kg of clothes last year. We sell to Poland and Lithuania, where:
40% of the clothes go to Humana second-hand shops in Europe
40% exported to used markets, especially to Africa
14% sent for recycling
6% is waste