Find a Clothes Container
Norge Gir is a small and efficient clothes collection company with 730 containers throughout southern Norway, from Otta in Gudbrandsdalen to north of Bergen. Here you can search and find a container close to your place of residence.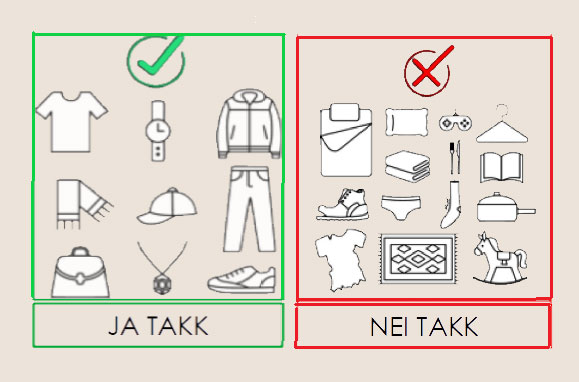 What can you give to Norge Gir?
It is important that the clothes are whole, clean and dry. Dirty and hollow clothes can not be resold as there is no system for washing and repairing the clothes before they are sorted out to the second-hand market.
Wet clothes must never be delivered for reuse as these create mold in the bags and potentially also damage other clothes.
If Norge Girs Textile Tower is full?
Call us on hotline 904 10 213 so we get to know that the container is full. We collect according to a seasonally variable frequency, but sometimes the delivery can vary and then the container becomes full outside the set emptying frequency.
Wait with delivery until the container is emptied. Do not place the clothes outside the textile tower, as it may get wet or stolen. But feel free to call!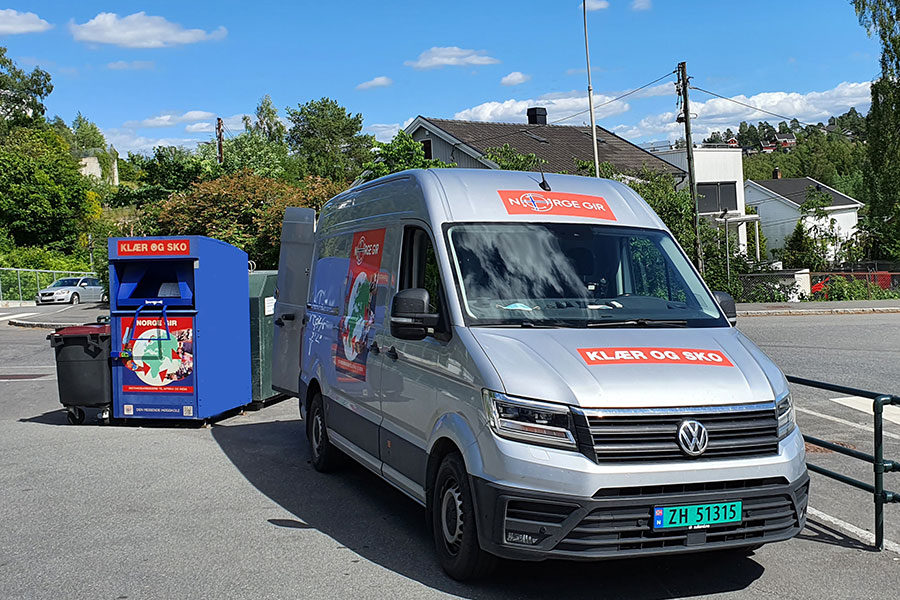 In 2021, we collected 1.3 million kgs of your donated clothes.
This approximately equals to: